Channel 7 Oaks Crew Listing
It takes a lot of students to produce our video projects. Each crew member of Channel 7 Oaks has many responsibilities. Crew members act as directors, producers, talent, camera operators, cg operators and script writers just to name a few of their roles. Every role is crucial to our success. The following is a listing of the crew members, both past and present of the Channel 7 Oaks and Maples FAB programs.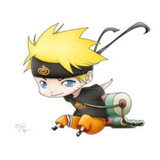 Jonny
2012 Alumni
Hi, I'm Jon and here is a little bit about me, I'm an adapter and quick learner and I aim to impress. I really like to draw, and I like to think I'm good at it. Some people think I'm good. I enjoy Film and Broadcasting here at Maples Collegiate. I have had lots of fun so far this year. Please enjoy our productions.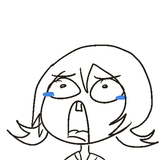 Kriui
2012 Alumni
Hello I am KRIUISACOUISNAMOUS XXVIII. I have have a variety of interests revolving around film and television. I really enjoy directing film and have had lots of opportunities behind the camera during the film making process. I addition I really enjoy reading web-comics and watching classic movies. My FAB-handle is KRIUI.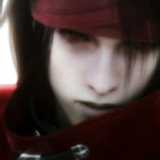 Mikko
2012 Alumni
Hi my name is Mikko and I'm part of Channel 7 Oaks. I like to take photos, video record events, and sports. My interests are graffiti arts, broadcast media and some documentary shows. My past time hobbies are playing computer games, drawing a cartoon character and editing some pictures and watching movies. I'm a friendly person, joyful, energetic and thoughtful. Sometimes, I like to daydream something I always wanted to, but when it comes to work time or study time, now that's the time to be serious. Most of the time I draw and draw some random things because of boredom. About business, I'm part of Channel 7 oaks because I want to have an experience about broadcasting a show, to learn the different roles in a broadcast team and to have fun!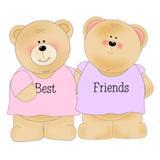 Sarah
2012 Alumni
Hi my name is Sarah I was born in India and my family moved here in 2003. The things I love to do is going for long walks, I enjoy school because it is my last year of high school, and also I enjoy talking to my best friend. I joined Film and Broadcasting because I like working with people and watching film. I hope to produce my on show on Channel 7 Oaks.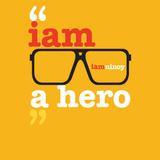 Taletz
2012 Alumni
Hello there! I'm Taletz. I came from the tropical country Philippines . I was raised by my mom and I have one older brother. I like listening to music such as RnB and Reggae, I like eating, I love hanging out with my friends, and chatting with my mom. I'm a girl who wants to be an independent director that's why I'm in this course. Way back in my country I was a Mass Communication student major in Advertising Arts I also became a student council representing my major. I dream to make my own film and be nominated in the events for Indi films. I also love taking random pictures. I'm not the creative type of person but I have lots of Ideas when it comes to work. Probably I can pursue my dreams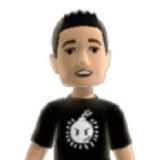 William
2012 Alumni
Hi, my name is William; I like video games, movies, television, the Internet, and all sorts of types of media. This is part of the reason why I wanted to join the Film and Broadcast Program; I also joined because I was interested in looking at a career in the film industry. Film and Broadcast seems like it will be really fun, and helpful in getting a job in this type of work. Growing up, I watched a lot of movies, and I've always wanted to be on screen. Becoming an actor was always a big dream of mine, and to have an opportunity to be in this class made me so grateful to be a student at Maples Collegiate. I would just like to say Thanks to the Film and Broadcast Program, for giving me a better chance at pursuing my dream job.