Channel 7 Oaks Crew Listing
It takes a lot of students to produce our video projects. Each crew member of Channel 7 Oaks has many responsibilities. Crew members act as directors, producers, talent, camera operators, cg operators and script writers just to name a few of their roles. Every role is crucial to our success. The following is a listing of the crew members, both past and present of the Channel 7 Oaks and Maples FAB programs.
Jasvir
2013 Alumni
I am a student at Maples Collegiate. I am also part of Channel 7 Oaks Class. I joined Channel 7 Oaks in 2012 and have been working since then. Over time, I have done different things starting from audio, teleprompter, camera to the very recent director. This class has taught me so much not only skill wise (for ex: learning to use a camera) but also as a person, it helped me get over my shyness and go out and interview people. I have learned to hold on to my opportunities and never let go no matter what. To push myself, get out of my comfort zone and achieve my goals. And Cut!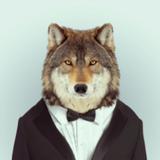 Jorge
2013 Alumni
Hi, My name is Jorge and I've been working with all sorts of different creative arts before I joining Channel 7 Oaks. I've had the opportunity to work with several different people and here at channel 7 Oaks and I have learned several different areas and had many different experiences in Film and Broadcasting. It has been fun creating different short films, commercials and interviewing people. I really excel behind the scenes in editing and directing.
Joshua
2013 Alumni
Hi, my name is Josh and I am a new member to Channel 7 Oaks. I joined this course because I want to help out the school in different ways. I am really interested in making short clips and skits and I thought that this course would help me with it. I also want to improve my skills with computers. I hope to stay in this class and see the talent of all the students in the division.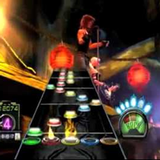 Justice
2013 Alumni
Hi my name is Justice, and this'll be my 2nd year working with Channel 7 Oaks. I am very pleased with the equipment that we are able to use, as well as the amazing learning opportunities that come with this course. This is such a unique course, with professional teachers that guide us and help us with our mistakes. If I had to rate this class, it'd deserve at LEAST 24 penguins with top hats out of 16 puppy dogs (That's a lot).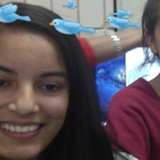 Kajal
2013 Alumni
Hi! My name is Kajal and I'm part of the Channel 7 Oaks Crew! I'm really lucky to be able to be part of such a fun program. My favorite part about Channel 7 Oaks is that it doesn't matter if you're shy or don't like talking much everyone accepts you and there's still something for you to do. We're always learning new things and working on cool projects. It's nice to see the final result of it all!