Channel 7 Oaks Crew Listing
It takes a lot of students to produce our video projects. Each crew member of Channel 7 Oaks has many responsibilities. Crew members act as directors, producers, talent, camera operators, cg operators and script writers just to name a few of their roles. Every role is crucial to our success. The following is a listing of the crew members, both past and present of the Channel 7 Oaks and Maples FAB programs.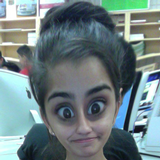 Pawandeep
2013 Alumni
Hi, my name is Pawandeep and I am glad I joined this class because there is always something new to learn. I don't like to be on screen but, I do enjoy working behind the camera.

Rachel
2013 Alumni
I am a new member of the Channel 7 Oaks Crew. I will be updating my profile in the near future.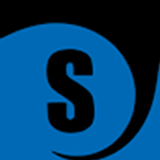 Sebastian
2013 Alumni
Sebane is a music producer in Winnipeg and part of Channel 7 Oaks. He likes doing photography, cinematography, writing music, and programming. Sebane specializes in mixing both Orchestral and Electronic sounds together, incorporating Orchestral influenced melodies. He is very technically inclined, and has multiple talents.
Shane
2013 Alumni
Hi, My name is Shane. I'm from the Philippines. I am very interested in Media Technology courses and how they work. I like listening to music such as Pop, Power Ballad, RnB, Soul, OPM (Original Pilipino Music) and K-Pop (Korean Pop) and music that has high notes (G#5 – G6) and very danceable like electronic music. My family has hugely influenced me in terms of music. During my spare time, I write songs. I also like editing music, videos and pictures. I took courses like Software Applications, Media Design, Web Design, Graphics and Art because I'm planning to pursue my studies in that area.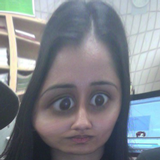 Simran
2013 Alumni
I chose this course, because I wanted to get involved around the school, and try something new, and Channel 7 Oaks seemed like an interesting class to take. I also really enjoy filming and all the work involved with producing film.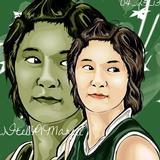 Vanessa
2013 Alumni
Hi! My name is Vanessa I am proud to say that I am member of channel 7 oaks. I'm very lucky because I am part of this community. I am a beginner here in Channel 7 Oaks and I am trying my best to become a successful here. I 'm a fan of volleyball. I love filming that's why I take this course.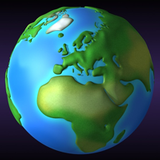 Amandeep
2012 Alumni
I have been a member of the Channel 7 Oaks Team for a few years. I have worked in many areas but, was most succeful as a team leader and director. I have had the opportunity to direct many of the live productions during the first year of Channel 7 Oaks.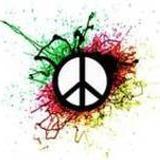 Blaine
2012 Alumni
Hi, my name is Blaine. I'm part of the Channel 7 Oaks crew, which is a great group of talented students who run LIVE web-shows. I joined this group because the process of filming and broadcasting has always looked interesting to me, and this program has show this to be true. I feel I specialize in more directorial roles (eg: production manager, floor director, director). I hope to broadcast plenty of great shows to the people who will watch them in the future. <(") <---- that is a penguin... his name is Steve, he's a very cool penguin (No pun intended).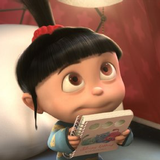 Agnes
2012 Alumni
Hi everyone! My name is Agnes and I'm a proud member of Channel 7 Oaks. I'm very lucky and glad to be on it because I find it very unique and cool. It's challenging sometimes, since students must be attentive, flexible and know how to manage their time wisely. I've had a year of experience in broadcasting, and for that certain time, I've gained and improved some of my technical skills such as: shooting, working on sounds, and some video editing. It's always fun filming school events, doing our own commercials and working on other projects. At the same time, we're working on different film equipments that feel very rewarding; it also made us feel as if we're professionals. We have amazing teachers who support us in everything we do and encourage us along the way. I believe that Channel 7 Oaks has so much more exciting things to offer.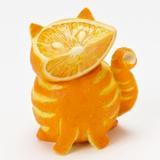 Timothy
2012 Alumni
I am Timothy, and I am an active member of the theater here in maples because I am a dedicated actor trying to work my way up the ladder of success. My other hobbies are martial arts as well as cooking, playing guitar and cadets. I love expanding my knowledge on all the branches of my hobbies like learning different martial arts or different songs on the guitar or learning the different branches of the theater industry like directing! I hate working under pressure but its puts in the moment which lets me work well and in depth with the work that needs to be done. I really dislike people making changes in my work when they don't know what it is about. It also makes me crazy when people do not do things properly in the best of the ability. Over all I want to learn, my motivation for this, "schooling is temporary, pride is forever!"