Channel 7 Oaks Crew Listing
It takes a lot of students to produce our video projects. Each crew member of Channel 7 Oaks has many responsibilities. Crew members act as directors, producers, talent, camera operators, cg operators and script writers just to name a few of their roles. Every role is crucial to our success. The following is a listing of the crew members, both past and present of the Channel 7 Oaks and Maples FAB programs.

Matthew
2013 Alumni
Hey all, as you're already able to tell by my tag, my name is Matthew. I've been a happy member of Channel 7 Oaks and in conjunction to that been a part of the Film & Broadcast crew. I'm currently striving to be the best Director that I can be. I've helped to initially produce some shows as a Director, or a switcher. That's usually my fitted place in this program – or at least, that's my preference of choice. I'm currently working towards someday – hopefully, becoming a Director of my own original production.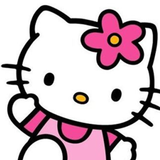 Nikita
2013 Alumni
Hello everyone! I am a student of Maples Collegiate who is studying in grade 10. I feel lucky to be a part of film broadcasting class. I joined film broadcasting because I found this class interesting and that we are going to learn about cameras, how they work, how to talk in front of people. So that's why I choose this class. I feel happy that I am a member of this class because I have learned a lot that I didn't know before.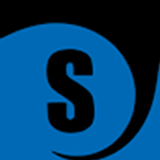 Sebastian
2013 Alumni
Sebane is a music producer in Winnipeg and part of Channel 7 Oaks. He likes doing photography, cinematography, writing music, and programming. Sebane specializes in mixing both Orchestral and Electronic sounds together, incorporating Orchestral influenced melodies. He is very technically inclined, and has multiple talents.
Shane
2013 Alumni
Hi, My name is Shane. I'm from the Philippines. I am very interested in Media Technology courses and how they work. I like listening to music such as Pop, Power Ballad, RnB, Soul, OPM (Original Pilipino Music) and K-Pop (Korean Pop) and music that has high notes (G#5 – G6) and very danceable like electronic music. My family has hugely influenced me in terms of music. During my spare time, I write songs. I also like editing music, videos and pictures. I took courses like Software Applications, Media Design, Web Design, Graphics and Art because I'm planning to pursue my studies in that area.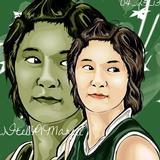 Vanessa
2013 Alumni
Hi! My name is Vanessa I am proud to say that I am member of channel 7 oaks. I'm very lucky because I am part of this community. I am a beginner here in Channel 7 Oaks and I am trying my best to become a successful here. I 'm a fan of volleyball. I love filming that's why I take this course.