Channel 7 Oaks Crew Listing
It takes a lot of students to produce our video projects. Each crew member of Channel 7 Oaks has many responsibilities. Crew members act as directors, producers, talent, camera operators, cg operators and script writers just to name a few of their roles. Every role is crucial to our success. The following is a listing of the crew members, both past and present of the Channel 7 Oaks and Maples FAB programs.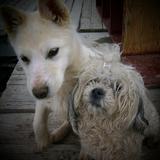 Cato
2013 Alumni
Hello, I am Cato and I am a new member to this place and I love it. This is such a wonderful community. Film and Broadcasting is such an amazing class. I am glad to be a part of this experience. Whenever I get here I feel laid back and relaxed, and everyone is like a family. Everyone's doing their best to help each other.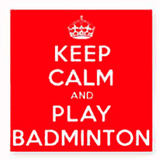 Chara
2013 Alumni
Hi! I am Chara, and current member of channel 7 oaks, and a sophomore @ Maples Collegiate. I joined Channel 7 Oaks for the reason to learn and know about TV and the performing arts. I also liked gadgets and other stuff related to technology. I'm also in J.V Badminton team and MCDC (Maples Collegiate Dance Crew). Being in Channel 7 Oaks is so much fun, you can be a camera operator in a day and be the director in the next day or any position in a crew you want. And you get to mingle with other people and meet new friends!! :D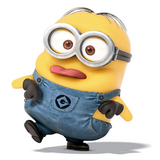 Czaczi
2013 Alumni
Hello! I'm Cza-Czi pronounced "cha-chi" but spelled with a "Z" (I know it's complicated but yeah that's life). At first, I only joined Channel 7 Oaks because of my utmost curiosity of what could be happening behind the lights and cameras. This was the perfect course that never failed to make me realize how it is like, letting me experience it personally and believe me, so far it has been tough but a whole lot of fun. We don't just fiddle around with cameras and tinker the audio mixers – it is more than that. We are gradually taught how to properly control, use, and manipulate every machine from switchers to Teleprompters by proficient teachers. But it's not just all about learning stuff. Through the process you will also get the chance to meet new people that you will be working with at the backstage. Behind the scenes we all help and guide each other to the best of our abilities and have developed friendships because of this. Channel 7 Oaks has definitely given me a lot of different learning opportunities which contributed on giving me so far such a wonderful experience. And I love pizza like everybody else.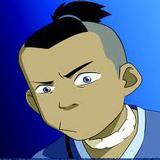 Guian
2013 Alumni
My name is Guian and it is my first year film and broadcasting at Maples Collegiate and I have learned many things. I was actually very impressed with the Maples film program because the equipment is very good and the teachers have a lot of experience to share with us the students. Additionally, I have learned many technical skills about the equipment and video editing that I found was just a real artwork. Next year I will be joining the Channel 7 oaks crew that will be filming at Arts in The Park and I am very excited to shoot the amazing talents of the different schools.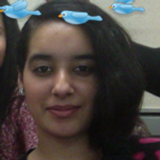 Jasanprit
2013 Alumni
Hi everyone! My name is Jas, and I have recently joined the Channel 7 Oaks Crew. It has been only two or three months since I joined this exciting course, but yet I have done so much in these two or three months. I started to interview students and teachers in just the first few weeks, and did my first show as an assistant switcher for the Diwali event 2013. Channel 7 Oaks, has been an exciting experience for me, as it is something out of my comfort zone.